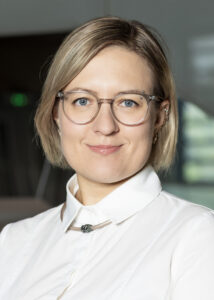 I am a sociologist researching social media and its implications on how we communicate with each other, engage in humanitarian activism in our communities, and influence the outcomes of military conflicts near and far.
I hold positions of a Lecturer in Digital Cultures and an associate at the Centre for International Security Studies at the University of Sydney. I earned my Master of Public Administration and PhD in interdisciplinary Social Science from Syracuse University (USA) and am the director of SICSS-Sydney – the inaugural Summer Institute in Computational Social Science in Australia.
I am an Editor of the Digital War journal and have a track record of publications on information operations, transnational mobilisation, and the use of crowds in open-source intelligence. My research has appeared, among others, in Big Data & Society, International Journal of Communication, Global Networks, Media, War & Conflict, and the Journal of Intelligence and National Security. I am also a domain expert and media commentator on the Russia-Ukraine relations and my work has been featured on television, radio, and in press articles, including on ABC, SBS, BBC, Bloomberg, Vox, LA Times, and others.
For inquiries, please contact me at olga.boichak[at]sydney.edu.au.
Recent updates and highlights:
March 26, 2022 – Vox Missing Chapter, an award-winning video series that sheds light on overlooked historical events deep within marginalised communities has released a documentary based on my autoethnographic essay.
March 3, 2022 – appeared on ABC QandA episode on Putin's war in Ukraine.
August 7, 2021 – presented a collaborative project with Brian McKernan,
"Those who craft the victory": narratives of citizenship and social change in wartime Ukraine as part of the Culture and Narrative panel of the American Sociological Association (ASA) Annual Meeting.
July 15, 2021 – was part of a collaborative project presented at the Corpus Linguistics International Conference: Bednarek, M., Alexander, T., Altmann, E., Boichak, O., Carr, G., Doran, Y., Ross A. The impact of the 2019-2020 bushfires on dominant climate discourses on social media – A case study of Australian Twitter.
July 5, 2021 – was part of a collaborative project presented at Networks 2021: a Joint Conference of Sunbelt and NetSci: Alexander, T., Liu, X., Bednarek, M., Boichak, O., Ross, A., Altmann, E. The impact of external events on climate action networks on Twitter.
June 30, 2021 – had my research featured in Nature's Computational Social Science explorer.
June 9, 2021 – spoke at the Digital Influence Technology Workshop (Defence Innovation Network) on Social Infrastructures: Mitigating Diffused Security Risks.
June 8, 2021 – presented Human Geopolitics 2.0: Participatory Cultures in Military Conflicts at the ARC Training Centre in Data Analytics for Resources and Environments (DARE).
April 22, 2021 – organised a panel – Patterns and practices of transnational involvement in homeland politics among the Ukrainian Diaspora – at the Migrant Belongings: Digital Practices and the Everyday international conference. The panel featured Tanya Lokot (Dublin City University, chair), Sofiya Voytiv (Tampere University, Finland), and Roman Horbyk (Södertörn University, Sweden). I spoke on social media and the changing nature of diasporic involvement in homeland wars.
March 1, 2021 – appeared in 2SER 107.3 The Daily Show (live) with Jarred Cross, discussing latest research on bots and computational propaganda: Bots Meddling in Elections and the Megaphone Effect.
February 17, 2021 – had my research featured in the National Tribune, as well as the University of Sydney news: Can bots influence elections with the 'megaphone effect'?
January 27, 2021 – published a study in the International Journal of Communication: Not the Bots You Are Looking For: Patterns and Effects of Orchestrated Interventions in the U.S. and German Elections (with Jeff Hemsley, Sam Jackson, Rebekah Tromble, Sikana Tanupabrungsun)
January 13, 2021 – featured in The Sydney Morning Herald 'Explainer: Technology & democracy': 'Wild West': Who regulates social media and what's Parler? (by Sherryn Groch)
January 7, 2021 – spoke to ABC NewsRadio's Sarah Hall (live) on 'Twitter locks U.S. President Donald Trump's social media account'
December 8, 2020 – spoke at a panel on Drone Militarisms at the Drones Cultures Virtual Symposium. My presentation, Drone Countercultures: Militant Craftivism against Macroscopic Surveillance, explores networks of grassroots resistance in Ukraine.
December 2, 2020 – spoke alongside James Der Derian, Ron Deibert, and Daniel Deudney in the sixth 2020 Global Forum series: A Data Coup d'Etat? COVID, Geopolitics & Disinformation organised by the Centre for International Security Studies at the University of Sydney (link to recording).
November 24, 2020 – organised a panel at TASA2020, the Australian Sociological Association's annual virtual conference: "War from home(land)": digital media and the participatory futures of armed conflicts in a post-pandemic world (link to recording). The panel featured Michael Richardson (University of New South Wales), Gregory Asmolov (King's College London), Ayesha Khan (University of Wollongong), and myself.
November 19, 2020 – spoke at the Media @ Sydney Research Seminar Series on Mapping the National Web: Spaces and cultures of diasporic mobilisation in the digital age. In this seminar, I will explore hyperlinking behaviours among Ukrainian Canadians to map geographic, linguistic, and political boundaries of the Ukrainian national web (link to recording)
October 26-31, 2020 – presented a collaborative project on Networked narratives and transnational mobilisation in Ukraine's Euromaidan protests with Dr Tanya Lokot (Dublin City University) at #AoIR2020, the Association of Internet Researchers conference. Also, was part of the organisers' team for the Early Career Workshop that took place on October 23.
May 21-25, 2020 – *virtually* attended ICA2020, the 70th International Communication Association Conference. Organised a panel called Networked activism in hybrid conflicts: frames, narratives and logics of collective mobilisation in contemporary Ukraine featuring Brian McKernan, Tanya Lokot, Gregory Asmolov, Roman Horbyk, and Larissa Doroshenko. Also, presented our collaborative project with Priya Kumar entitled Mapping the National Web: Frames and Traces of Diasporic Mobilization in Online Spaces.
Useful links:
Personal profile at the University of Sydney, Digital Cultures Program, Department of Media and Communications, School of Literature, Art and Media, Faculty of Arts and Social Sciences, The University of Sydney
Social Media and Data Science Research Group (University of Sydney)
Emerging Online Safety Issues Project (University of Sydney)
Digital War Journal (Springer) – I am an editor of this journal
Social Science PhD Program, Maxwell School, Syracuse University  – hold a doctorate from this School
School of Information Studies, Syracuse University – taught an undergraduate course at this school
Illuminating – formerly part of the Illuminating team developing a social listening tool (2016-2019)
Social Media Lab, Ryerson University – I was a Visiting Scholar here in Spring 2018
Association of Internet Researchers – my interdisciplinary home